Testimonials //
What Our Clients Say
We partner with our clients to understand their strategy and goals and then build a unique and effective solution. Here is what a few have had to say…
Click a logo to see what their people have said about our training or scroll through them all.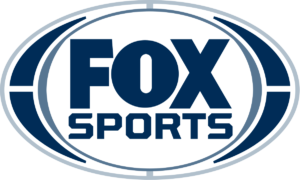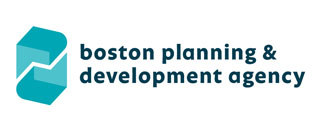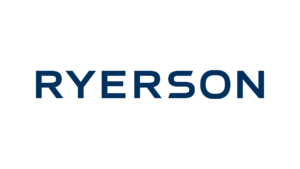 Our oneRIVER Leadership development program at MUFG provides the opportunity to bring mid-level leaders together for four days to build and enhance their leadership knowledge and skill. We had three key drivers in selecting JMReid Group as a learning partner for this program. They were 1) creating the most impactful use of the classroom time, 2) aligning the learning to the real work, 3) creating strong sustainment of the learning.
It was a bit of a risk selecting JMReid Group over the more traditional training companies and approaches. But the examples of what they'd done in other companies, their strong use of partners and their complete commitment to building a customized MUFG program convinced me: I could not be more pleased with the outcome of that choice. The participants were completely engaged from the first minute through the end of day four. Throughout the week they shared how impactful the learning was and that they could not wait to go back and use it. Each participant became part of a cohort group with whom they will continue their learning, both through learning webinars and in virtual meetings where they share successes and challenges. John and his entire team of project manager, designers and facilitators were great to work with and created a program that rivals anything I've been a part of.
It has been
extremely rewarding working with JMReid Group. We selected them to build a custom global program for our group, focused on Impact & Influence, and they produced a highly interactive, very well designed and developed program.
Participants were engaged throughout both the two-day and one-day versions. Tools such as the placemat and Influence Plan received very positive feedback. We asked participants to invest significant asynchronous and synchronous time prior to arriving in the face-to-face session, as our "flipped classroom" was focused more on experiences, practice and application, rather than knowledge acquisition.
One of our core team members said, "This is the most engaging, interactive, high-quality and well-facilitated 'interpersonal' training he has seen in more than a decade." I agree that JMReid Group put their knowledge, experience, drive and energy behind making this solution so strong. They have remained true to their point of view while being very flexible and customer-focused. I look forward to other global opportunities to with with them. — Bob Zimel, Global Director of Learning, Solvay
"John in a valued partner to ProAmpac commercial leadership.  His professional experience in corporate marketing and selling bring credibility to his teaching approach.  Combined with his energy and passion, he challenges our team to think differently about how they lead and sell.  He has been an excellent addition to our team."
John and William–it was a smashing success. Senior leadership is all incredibly happy. The participants were engaged and appreciative. We learned a huge amount and it was a great success. Thanks for all your time, energy, expertise–not to mention, thanks for being fun to work with.
I've attended five leadership workshops given by John Reid. Each workshop offers me insight into and gives me tools to become a better leader. John's workshops are designed uniquely for our DSM business, specifically addressing leadership challenges we are facing at the time, making the training relevant and worthwhile. I've attended many trainings in the past, but none that are so targeted to our business issues where the learning can be applied immediately. John's engaging demeanor allows workshop attendees to be truly present in the moment so that they can capitalize on the time and information learned during the day's session. I truly look forward to each workshop as I come out of the session a different person – a leader who has the tools to address the needs of our employees in sometimes challenging situations.
We partnered with JMReid Group to create a culture of agility, accountability and accelerated communication in support of our business strategy. We are thrilled to report that we have seen significant improvement in our employee engagement and cultural index scores. We recommend JMReid Group to anyone serious about driving culture change.
John and his team are unique because they listen first and then deliver excellent design/delivery that meets our strategic business needs. So many other groups will push their canned programs at you. With John's guidance, his team custom built and delivered a global post-merger integration program that was effective for three separate integrations. The feedback from participants has been extremely positive, and John has truly leveraged his experience in the industry to engender trust and credibility with both the participants and the local management teams.
The Presentation Skills program designed by JMReid Group was fantastic. They understood our concerns in the discovery and addressed the issues we talked about through the program. I have found my team applying what they learned the next day – not only in preparations for their presentations, but in every day interactions within the business. Overall, I felt like JMReid Group made the learning actionable, impactful, and engaging.
When considering a sales development training partner, JMReid Group was the only firm we looked at that was not trying to sell us a methodology or a model, but was solely focused on enabling us to drive results within our business context. I highly recommend JMReid Group for sales organizations seeking to differentiate themselves from the competition.
I just wanted to let you know that I think the business writing class is fantastic! The instructor is wonderful – she is very effective, engaging and interesting. Everyone in the class yesterday really seemed to be enjoying the class and getting a lot out of it. There is a lot of group work which was great – it gave you the opportunity to work on the concepts being taught while also getting to know other colleagues. It is definitely a worthwhile investment.
John Reid's passion to understand the client's issues, coupled with his experience and network, make him a valuable resource to anyone considering investing in people development.