How We Do It
Processes and Services
Whether it's people skills or technical skills—the ultimate goal is to improve performance and continue to build upon those improvements. We must embrace new strategies that remove old, unproductive behaviors and, in their place, entrench new, productive behaviors. Additionally, we must retain these new behaviors.
The following process ensures that we target the right content, gain insight into the context and garner the appropriate management support and deliver on the desired behavior change. Additional details on each of these phases of work, the activities and deliverables are available upon request.
Since nothing is fully learned until it is fully applied, all of our solutions include a variety of content retention and application strategies. Tools include email reinforcement, retention cards, job aids, application strategies and follow-through guides.
Set the Target: Discovery and Assessments
From the learner's perspective, what they care most about is whether the content is relevant and whether the facilitator demonstrates an understanding of their world. Our clients agree that money is better spent to create relevant learning, than to purchase off-the-shelf intellectual property.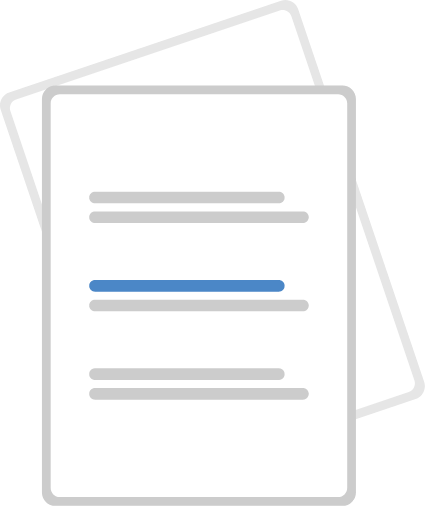 Discovery
Depending upon our client's context and desired outcomes, we leverage a robust discovery process and a variety of assessment tools. When the objective is lasting behavior change, Context is King. A learning experience is just valuable time wasted if it is not relevant to the learner. The following discovery process ensures that we gain the appropriate level of insight into your organizational context. This insight informs our choice of learning content and gives us specific reference and application examples for the learning system.
Document review
Focus groups
Individual interviews
Parallel questioning
Site visit
Discovery assessments
The output of the discovery process is written recommendations on the key learning drivers, synchronous and asynchronous learning design and post-class sustainment. A happy side-effect of the discovery process is the very act of participation leads to higher engagement from the participants in the classroom.
Assessments
What gets measured gets managed. You may require a baseline and a periodic temperature check for your development initiative in order to track progress or you may want your learners to connect with their personality and preference styles. JMReid Group uses validated assessment tools which have been used by organizations of all sizes from mid-cap to Fortune 500. We offer a host of assessments including various style inventories, culture surveys (which measure ideal vs. existing culture), leadership abilities assessments and other assessment types.
Select The Arrow: Solution Creation
We have built a robust quiver filled with both a variety of design approaches as well as content solutions.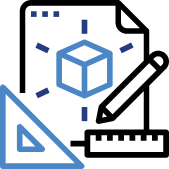 Design Principles
Design Principles
Context is king
Powerful learning encourages risk-taking
Get them talking
Humans are not thinking beings that feel; we're feeling beings that think
Tap the wisdom in and out of the room
Use movement
Engage the eye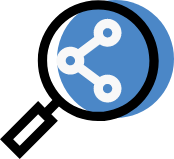 Context Solutions
Context Solutions
We have built a extensive library of content using our design principles in the following areas:

Custom Solutions
Custom Solutions
With our network of world-class partners, we build custom solutions to meet your specific needs. Examples of custom work include:
The Edge: The Art + Science of Relationship Building
Sale Process Consulting + Value Creation Workshop
Social Science: Neuroscience in Relationship Building
Post-Merger + Integration (for a global life science firm)
Mentoring Pairing + Program
Onboarding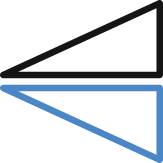 Flipped Classroom
Flipped Classroom
There is a new method of learning design called a "flipped classroom."
What's a flipped classroom — and why now?
A flipped classroom gives content to a learner before they enter the workshop. This way they have a chance to wrestle with content before engaging with the class.
The flipped classroom model makes the training sessions more engaging by using face-to-face time to apply and experience concepts.
In a flipped classroom model, the facilitator is a "guide-on-side" rather than a "sage on the stage."
Pull the Bowstring: Executive Alignment and Team Facilitation
Once we have created the solution, and before full scale implementation, we need to engage senior leaders and other stakeholders. How we do this is similar to how far one pulls a bowstring. It depends on a number of factors identified in the discovery process.
The Arrow in Flight: Solution Implementation
Just as the archer aims the arrow, the facilitator and/or coach ensures the desired behavior change. We take as much care in staffing programs as we do in developing the design. We also believe learning is a journey and it does not end when the program ends. Some people say, "Corporate training never works." We say, "Bad training never works." The same thinking that creates a memorable learning experience, creates a powerful sustainment journey.
Sustainment
Some people say, "Training doesn't work."  We say, "Bad training doesn't work."
Nothing is fully learned until it is fully applied – and learning decay is real. The actual decay can begin in the classroom. Data suggests that some participants may forget more than 90 percent of new information one month after training. Learning decay occurs far more rapidly if the information is not regularly recalled and put into practice. Use of proper reinforcement methods, however, can improve information recall significantly. As with all of our work, effectively reinforcing and embedding the learning is contextual. In our discovery process, we identify what will be the most effective sustainment components for our clients.
There are a few key principles in our approach to sustainment:
Leverage learning cohorts
We are social animals. The use of our matching algorithm to form learning cohorts has created a higher level of accountability and shared learning which drives content retention and application.
Provide the learner choice
Giving the learner (and cohorts) the choice of their sustainment path increases ownership and involvement.
Involve leadership
Manager support and motivation is critical lever to drive behavior change.
Measurement
We believe that higher skilled and motivated people generate better results. We also believe that well-designed training – delivered well – can build skills and enhance motivation. We do recognize the need to measure the effectiveness of training.
Training and Development professionals continue to get pressed on measuring the impact of the training investment by executives and business leaders.
When executives ask for "proof" around training, what we believe they are really after is increasing their own level of confidence that the solution being implemented, with all of its direct and indirect costs, will work. We believe our approach to design, and its deep respect for adult learning principles; our approach to sustainment (testing, spacing and interleaving to name a few) and the focus on relevance, when shared with executives, leads to an increase in confidence. We also implement customized measurement strategies for our clients. Each measurement approach can be implemented by itself or in concert with other services, according to your unique needs.
Our measurement
approach includes:
Level 2: Knowledge Change
Level 4: Business/Organizational Results
Implemented immediately prior, and then at agreed upon intervals, these checks test the program value, manager involvement and capture business outcomes. We provide the measurement approach that matters to our clients.
The first step to better leadership, sales, culture and more.