"John is a valued partner to ProAmpac commercial leadership. His professional experience in corporate marketing and selling bring credibility to his teaching approach. Combined with his energy and passion, he challenges our team to think differently about how they lead and sell. He has been an excellent addition to our team."
–Adam Grose, Chief Commercial Officer, ProAmpac
We partner with JMReid Group because their focus on context, the learner, and the latest thinking gets results. It allows our companies to move from previous curriculums and training without the feeling of having to start over."
–David Gau, Operating Partner, PPC Partners
"For ten years, JMReid Group has aided us in driving our business strategy by understanding the context in which our sales organization competes. We have found a true partner to help develop our sales organization."
–Kevin Richardson, President Southeast Region, Ryerson
"A radical reconsideration of sales training that moves away from one-size-fits-all models."
"John Reid gets that you have to get the mindset right–only then are models, tools, and tactics effective."
–Mark Hawn, Principal, Accounts and Business Development, EY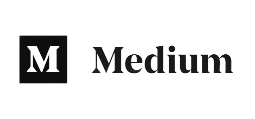 Improve Your Relationship-Building Skills — Even If You Think You're a Pro
Salespeople rightly believe that relationships are important. However, many sales professionals rarely ask themselves, "Am I as effective as I can be in building relationships and in building the types of relationships that bring opportunity and commitment?"
Michael Donat
Sales From a Mindset Makes the Difference

Behaviors flow from beliefs. Through easily understood stories from his experiences as a sales executive, the author brings the behaviors of sales beyond knowledge to beliefs. His assertion that mindsets mean more than models makes all the difference in the arena of sales management and training. In three simple chunks, this book provides insight into a more human approach to sales, based on relationships, staying curious, and driving to commitments over the long-term. Worth the short – yet impactful – read… whether you're in sales or not.
W K Cash Forshee
This should be a staple for every sales professional. I hope it gets the attention it deserves.

Reid does an excellent job exposing the limits of all-purpose sales training, where critical elements like establishing trust and business context are often discarded. Sales is more important than a call script and more artful than a color-by-numbers Green Sheet. This philosophy, that quality salesmanship is rooted in relationships and genuine curiosity, is critical in complex sales. I introduced some of Reid's concepts and already am reaping rewards!
Amazon Customer
A real life practical guide

The book does a good job of focusing the sales professional on listening to the customer as a person. True curiosity and a desire to understand is the "Mindset" that uncovers needs and opportunity.
Amazon Customer
Change your Perspective and Change your Performance

The top three words I would use to describe this book are INSIGHTFUL, IMPACTFUL, and TRANSFORMATIVE. The author, John Reid, has identified a much more genuine and thoughtful approach to working with customers than other sales models currently being touted. His focus on mindset seems to be at the core of what it really takes to garner clients' trust, create lasting relationships, and fortify repeat business – all of which are must haves for consistently high levels of sales performance.
What I liked most about the book is that it challenged my way of thinking about how I interact with my customers – in a way that no other book has. While reading through the various scenarios of this simple, yet profound perspective, I kept asking myself, "do I do that?….is that the choice I typically make?….and if so, is that getting me the results I want"? I found the shifts in mindset such as "Focus on Differentiating the Customer, Not Yourself"; the switch from "Transactional Selling to Partner Selling"; and "Valuing the Buyer's Perspective", to name a few, to be enlightening and insightful.
I would describe this book as both comprehensive and concise. It is full of applicable perspectives that are likely to distinguish you from your competitors and raise the bar on your own success. I found it to be cleverly written, which made it enjoyable. In my view, it's probably one of the best "bang for your buck" reads of 2019!
Lynae A. Steinhage
Great Perspective and a Fresh Take

In a conversational and approachable writing style, John gets to the heart of what makes a great salesperson. Building relationships is where it's at, and John provides practical advice for how to get lasting results. It's a quick and inspiring read, and you'll want to immediately put into action what you've read . . . I know I did.
Erica Ross
A human-centered approach to selling and beyond

This book is a fun and approachable read that's packed with tips that you can immediately apply to have better conversations with other people. Though written in the context of sales, what I liked most about this book is that the insights can be applied to relationships in general. John teaches us that when we stop talking and start listening, we can have deeper and richer relationships that can enhance both our professional and personal lives. Highly recommend!
Luis Alberto Perez
High Impact Advise in a Fun Approachable Style

In a sea of sales and sales management books, this one is a Gem. Quick and fun to read with super applicable advise on a more up-to-date take on sales and sales management. Context is King! Don't be afraid to be Vulnerable!! You don't need to be an expert to be a great salesperson!!! If you only read one business book this season, make it this one. And if you give it as a gift to your friends in the business, they'll love you for it.
Amazon Customer
This is Sales!

Reid teases us with his approach to sales training through his book. It's a great read. People aren't sheep, and as such, can't be "dipped" in training. Reid understands there is wisdom in the room, and harnesses that existing sales knowledge to help improve sales performance. Reid covers the practical application of concepts, such as be a "problem identifier", not a "problem solver", and many other higher level customer engagement strategies.
Matt A. Woolsey
Common sensibility applicable to all human interactions

Whether you are in sales or not, this is a must read! The author takes you on a journey combining common sensibility with easy-to-remember concepts like – chase the fat rabbit, the trust stool, flying cats and so much more. This easy-to-read book applies to many dimensions of life where human interaction is required (just about everywhere!) Build the relationship, look for opportunities, and seek commitments.
The first step to better leadership, sales, culture and more.