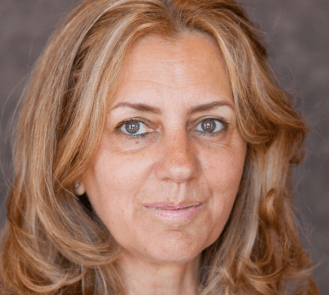 Maureen Chester
Senior Consultant / Italy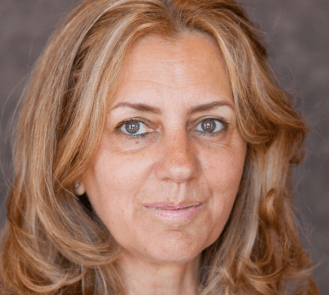 Senior Consultant / Italy
Specialties:
Leadership, Sales, Communication Skills, Coaching
A training consultant and coach with significant experience in working with multilingual/multicultural individuals and groups in Europe. Coming from a mixed background herself, half Irish and half Italian, Maureen is skilled at working with trainees/coachees who have English as a second language.
Before becoming a trainer and coach 22 years ago, Maureen worked as a salesperson and account manager in two multinational companies: A.C. Nielsen and American Express respectively. She therefore brings a tangible sales experience to her trainings, as well as the know-how that comes from having worked within large organizations with a focus on brand image and service excellence. In combining her sales and training expertise, Maureen focuses on linking learning objectives with business goals.
Clients she has worked with include: Accenture, Achieve Breakthrough, American Express, Amgen Biotech Co, Apple, Avaya, Arcadis, Balloon, Banca Mediolanum, Bausch & Lomb, Belmond Hotels, Boehringer Inghelheim, Bristol Myers Squibb, Carlson Wagon-Lit Travel, Cisco, Coca-Cola, Covidien, Deutsche Bank, DuPont-Lycra Div., Elanco (Lilly), Eurasia, ExxonMobil, Farnell, Ferragamo, Flextronics, Hp & HpE, Hilti, IFAD (International Fund for Agricultural Development) Intel, Loro Piana, McAfee, Masterfoods, Merck, Microsoft, Nielsen, Nike, Pentair, Quest, Quintiles,  RCCL (Royal Caribbean Cruises), Roche, Rubicon, Skype, Starwood Hotels & Resorts Worldwide, Skype, St. Jude Medical, Swarovski, Symantec, Talend, Tiscali Digital Advertising, ViiV (Pfizer), Western Union.
Maureen's main competency areas are:
Leadership – developing high performing individuals, facilitating leadership within conflict, fostering motivation and change management, creating awareness for women in business.
Sales training and communication – helping salespeople share subject matter expertise with higher level players (clients and/or internal management) to influence high level decisions so that the best outcome is generated.
Coaching – supporting learning and change for executives and managers.
Maureen's professional qualifications also include Psychological and Counseling Studies. She is a certified trainer by the Italian Association of Trainers (A.I.F.). She is a native English and Italian speaker and is fluent in conversational French.
In her spare time Maureen enjoys being immersed in the countryside where she lives north of Rome, close to the regions of Umbria and Tuscany. She is involved in community work in her town both with the Musical Association and helping young people to be ready for work interviews and opportunities.