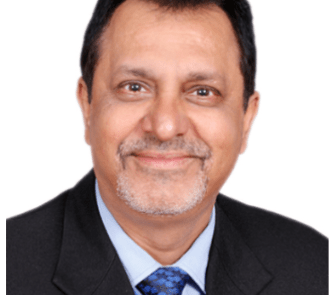 Rajiv Verma
Executive Coach and Trainer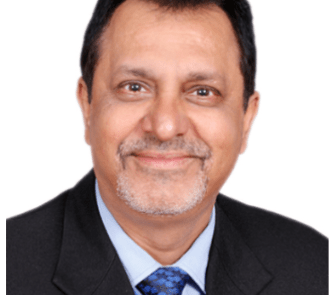 Executive Coach and Trainer
Specialties:
Leadership, Diversification of Teams and Inclusive Behavior, Learning and Talent Strategy
Rajiv Verma is an experienced Executive Coach and trainer who possesses a deep understanding of people and what they need to succeed; essentially someone to believe in them and lead them forward. He is a visionary with great energy and passion for leadership success. Rajiv equips leaders to better navigate all aspects of their professional challenges, strengthen their business perspective and leadership effectiveness. He accompanies executives on their leadership change journey encouraging their progress through empathy and discipline.
An ICF-Certified Professional Coach, Rajiv is a soft-spoken and effective motivator who believes that "Tapping into the leader's inner strengths and potential creates excellent results easier and faster." It is this philosophy that he experienced as an executive leader and applies in his coaching today. Rajiv works together with his clients to facilitate realization of their business, professional and personal potential. His down-to-earth, streamlined approach guides executives to straightforward and consistent growth. Adept at quickly identifying root causes and working towards dynamic, impactful steps forward, Rajiv recognizes the interconnectedness of great leaders and their teams and clients. 
Representative assignments include:
⦁ CEO of a Telecom Company
⦁ VP of a FMCG Organization
⦁ Director of a E Commerce Company
⦁ CXO of an Automobile
⦁ VP of a Business Process Outsourcing Company
Rajiv has over 30 years' experience in successful business leadership roles, having worked as the CEO of a leading Education Sector organisation, Business Head with Randstad India, Sales Head with GSK & Head Corporate training at NIS Sparta( NIIT ), Asia's biggest training and development organization. He has led teams and organizations to innovative solutions and greater achievement.
During his various tenures, his colleagues applauded his energetic leadership and strong team building styles. Rajiv used a distinct leadership practice of 'leading through coaching.' Colleagues describe Rajiv as proactive and focused, who also supported and invited the creativity and input of his teams. His motivated attention to the person as well as the job at hand increased the investment of his team and resulted in successful business campaigns.
Experienced in researching concerns, pre-validating, designing customized training interventions and facilitating for development of skill and effective behaviors to help organizations meet defined objectives. His facilitation sessions have focused on areas of Leadership & Management, Impact & Influence, Personal Effectiveness, Sales & Business Development, Presentation Skills, Communication Skills, Customer Service, Team Building etc.
Certified in Carlson's Learning, USA (Adventures in Attitudes, Leadership Profiling, Personal Profiling, Competency Assessment, Role behaviour analysis) / Huthwaite Research Group, HRG, UK (Spin Selling, Key Account Mgt),DISC Management Strategies,Adept-15, MBTI, Thomas Kilman Conflict Instrument, FIRO-B, Corporate based Mindfulness Training, Potential Project, USA.
Rajiv has facilitated 3,000+ man days in Leadership Development & Executive Coaching Pan India, APAC region, Middle East and USA.
Industry Segments: FMCG, Consumer Durables, Business Process Outsourcing, IT/IT-enables services, Manufacturing, Automobiles, BFSI, e Commerce, Pharma, Healthcare, Telecom, Government Institutions.